Game Date:
09/11/2019
10:10pm EST
Lines:
Chicago -1.5
San Diego +1.5

Total:
Over 8 (-115)
Under 8 (-105)
Community Picks: Chi Cubs 57% vs San Diego 43%
Chi Cubs and San Diego Thread
Team Tweets & News Articles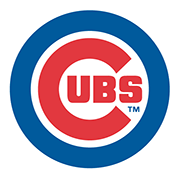 Manuel Margot drew a four-pitch, walk-off walk from Chicago Cubs reliever Steve Cishek with one out in the 10th inning Tuesday night to give the host San Diego Padres a 9-8 victory. The Padres held leads of 6-2 and 8-5, but the Cubs rallied to tie the game in the eighth on the second homers of the game by both Kris Bryant and Jason Heyward. Cishek retired the first hitter he faced in the 10th before giving up an infield single to Luis Urias.
Continue to Article
September 11, 2019 2:43:am EST
Zack Wheeler tossed seven strong innings, and Todd Frazier accounted for all the Mets' runs Tuesday night with a pair of RBI doubles as New York beat the visiting Arizona Diamondbacks 3-2. The Mets (74-70) have won the first two games of the four-game series to tread water in the National League wild-card race while damaging the postseason hopes of the Diamondbacks (75-70). New York is three games behind the second wild-card position, held by the Chicago Cubs, who lost to the San Diego Padres 9-8 Tuesday night.
Continue to Article
September 11, 2019 2:13:am EST