Game Date:
09/11/2019
8:40pm EST
Lines:
St. Louis -1.5
Colorado +1.5

Total:
Over 13.5 (+100)
Under 13.5 (-120)
Community Picks: St. Louis 45% vs Colorado 55%
St. Louis and Colorado Thread
Team Tweets & News Articles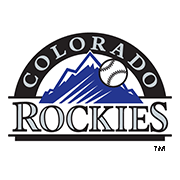 The Los Angeles Dodgers continue to dominate the National League West as they clinched the division for the seventh straight season on Tuesday. A 7-3 victory over the Baltimore Orioles maintained the Dodgers' stranglehold on the MLB's NL West. Only the New York Yankees (nine) and Atlanta Braves (14) have won more consecutive division titles.
Continue to Article
September 11, 2019 2:04:am EST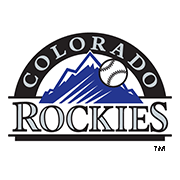 Nolan Arenado homered among his two hits, Chi Chi Gonzalez pitched six solid innings for his first win of the season, and the Colorado Rockies beat the St. Louis Cardinals 2-1 on Tuesday night in Denver. Charlie Blackmon also had two hits, and Jairo Diaz pitched two innings to pick up his second save. Dexter Fowler doubled and scored for the Cardinals, who managed just six hits against Gonzalez and three relievers.
Continue to Article
September 11, 2019 1:16:am EST