Game Date:
09/11/2019
8:10pm EST
Lines:
Kansas City +1.5
Chicago -1.5

Total:
Over 10.5 (-105)
Under 10.5 (-115)
Community Picks: Kansas City 45% vs Chi White Sox 55%
Kansas City and Chi White Sox Thread
Team Tweets & News Articles
PITCHER Some of the most talented pitchers find themselves in difficult matchups tonight (Strasburgh), which has me looking towards Cincinnati RHP Sonny Gray at Seattle. The Mariners are giving several young players a look to finish the season, which has them ranked 17th in wRC+ alongside a top-ten strikeout rate (24.4%) over the past 30 days. In other words, I'm not intimidated by the Seattle lineup, and Gray shouldn't be either.
Continue to Article
September 11, 2019 11:44:am EST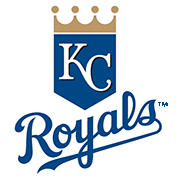 Yoan Moncada had three hits, including one of Chicago's three home runs, as the White Sox defeated the visiting Kansas City Royals 7-3 Tuesday night. The Royals also hit three home runs, but they were all solo shots, while Chicago got a grand slam from Eloy Jimenez and a two-run shot from Moncada. All 10 of the game's runs came on homers.
Continue to Article
September 11, 2019 12:15:am EST