Game Date:
08/16/2019
7:20pm EST
Lines:
Los Angeles +1.5
Atlanta -1.5

Total:
Over 10 (-110)
Under 10 (-110)
Community Picks: Los Angeles 48% vs Atlanta 52%
Los Angeles and Atlanta Thread
Team Tweets & News Articles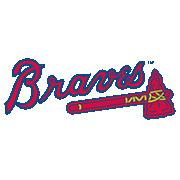 Philadelphia Phillies star Bryce Harper hit a walk-off grand slam, while the Cleveland Indians trounced the New York Yankees in MLB on Thursday. The Phillies defeated the Chicago Cubs 7-5 at Citizens Bank Park, though that only tells part of the story. First, Philadelphia could not touch Chicago starter Yu Darvish as the righty went seven innings, struck out 10 and gave up no runs or walks.
Continue to Article
August 16, 2019 1:06:am EST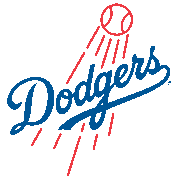 Alonso connected for a 451-foot, three-run homer in the first inning against Atlanta starter Julio Teheran (7-8) to match the record set in 2017 by Cody Bellinger of the Los Angeles Dodgers. He also went 5-for-5, his first career five-hit game, and drove in a career-high six runs. The Braves rallied to score four runs via three home runs in the ninth inning and forced the Mets to insert closer Edwin Diaz.
Continue to Article
August 16, 2019 12:31:am EST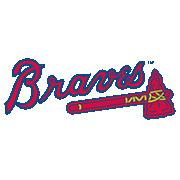 Major League Baseball's teams have shut down their academies in Venezuela and no longer send scouts. Sometimes, local trainers say, a player faints on the field because he hasn't had enough to eat, a sign of how nationwide shortages of food, medicine and other necessities inflict a heavy toll. A junior team from Maracaibo is participating this week in the Little League Baseball World Series in Williamsport, Pennsylvania.
Continue to Article
August 16, 2019 12:00:am EST