Game Date:
07/12/2019
7:10pm EST
Lines:
New York +1.5
Miami -1.5

Total:
Over 8 (-115)
Under 8 (-105)
Community Picks: NY Mets 48% vs Miami 52%
NY Mets and Miami Thread
Team Tweets & News Articles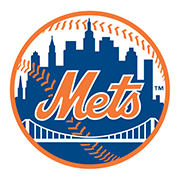 Fox announcer Kevin Burkhardt grew up cheering for every home run Darryl Strawberry hit for his beloved New York Mets. But Burkhardt tells PodcastOne Sports Now that there are so many home runs in baseball today that they are not so special anymore. Burkhardt tells co-hosts Jim Litke and Tim Dahlberg that the game has shifted in direction and he is confident it will likely shift back as it always has.
Continue to Article
July 10, 2019 5:10:pm EST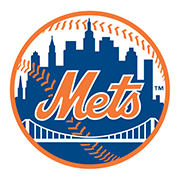 The Philadelphia Phillies will continue to use right-hander Jake Arrieta despite a bone spur in his right arm, manager Gabe Kapler said Wednesday. The Phillies' medical staff will continue to evaluate Arrieta, Kapler said in a local radio interview on SportsRadio 94WIP, and monitor his long-term health. Arrieta is currently scheduled to start Friday's game against the Washington Nationals.
Continue to Article
July 10, 2019 10:57:am EST