Game Date:
06/11/2019
10:07pm EST
Lines:
Los Angeles -1.5
Los Angeles +1.5

Total:
Over 9.5 (-115)
Under 9.5 (-105)
Community Picks: LA Dodgers 0% vs LA Angels 0%
LA Dodgers and LA Angels Thread
Team Tweets & News Articles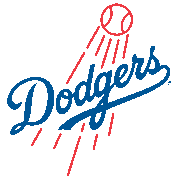 Mike Krukow reacts to Madison Bumgarner's issue with Max Muncy's homer originally appeared on nbcsportsbayarea.com Goodbye Yasiel Puig, hello Max Muncy. While Madison Bumgarner is still on the Giants, he has a new rival on the Dodgers. The Giants ace took exception to Muncy admiring his deep home run into McCovey Cove and barked at the Dodgers' first baseman as he rounded the bases Sunday afternoon in San Francisco.
Continue to Article
June 10, 2019 3:54:pm EST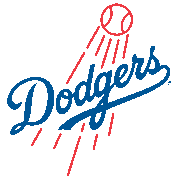 Max Muncy fires back at Madison Bumgarner after staredown on home run originally appeared on nbcsportsbayarea.com Dodgers infielder Max Muncy isn't backing down from Giants ace Madison Bumgarner. Moments after the Dodgers beat the Giants 1-0 on Sunday afternoon, Muncy was asked about Bumgarner yelling at him on his first-inning solo homer into McCovey Cove. "I hit the ball and he yelled at me," Muncy told Sportsnet LA's Alanna Rizzo.
Continue to Article
June 09, 2019 7:13:pm EST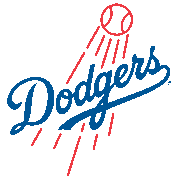 Dodgers first baseman Max Muncy wasted little time putting his team on the board against Madison Bumgarner and the Giants. After Kiké Hernández flied out, Muncy drilled a 2-1, 92 MPH fastball into McCovey Cove for a solo homer. According to Statcast, it left the bat at about 109 MPH and traveled 426 feet.
Continue to Article
June 09, 2019 7:01:pm EST