Game Date:
05/16/2019
1:05pm EST
Lines:
New York -1.5
Washington +1.5

Total:
Over 9 (+110)
Under 9 (-130)
Community Picks: NY Mets 56% vs Washington 44%
NY Mets and Washington Thread
Team Tweets & News Articles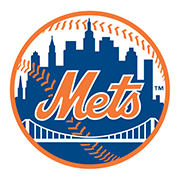 WASHINGTON –The Mets' best chance to crack a dominant Patrick Corbin on Wednesday night came with their No. 3 hitter, Robinson Cano, at the plate with two outs in the third inning. Cano, a pricey offseason acquisition, rolled over a 2-2 slider too strand a pair with the Mets trailing by two. Corbin then cruised the rest of the night in Washington's 5-1 triumph, while Cano finished 0 for 4, dropping his slash line to .245/.297/.374/.672.
Continue to Article
May 15, 2019 11:27:pm EST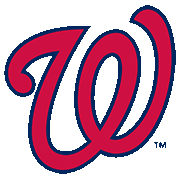 Infielder Jed Lowrie's debut for the New York Mets is being delayed because he strained his hamstring while in the minors to work his way back from an injured left knee. Mets manager Mickey Callaway said before Tuesday night's game at the Washington Nationals that Lowrie will head back to Florida and be reassessed in a couple of weeks. Lowrie signed a $20 million, two-year contract as a free agent this offseason but felt pain in his left knee early in spring training and began the season on the injured list.
Continue to Article
May 14, 2019 6:09:pm EST