Game Date:
01/23/2018 10:00pm EST
Lines:
Columbus +1.5
Anaheim Mighty Ducks -1.5

Total:
Over 5.5 (-105)
Under 5.5 (-115)
Columbus Blue Jackets vs Anaheim Mighty Ducks
SPF Community (Picks Against the Spread): Columbus Blue Jackets 48% to Anaheim Mighty Ducks 52%.
Columbus Blue Jackets and Anaheim Mighty Ducks
Team Tweets & News Articles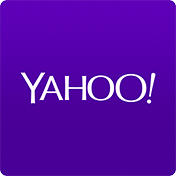 For the second straight game, the young forward scored the OT-winner for the Philadelphia Flyers. In this case, it salvaged a 3-2 overtime win against the Red Wings in Detroit, pushing Philly's winning streak to four games. Red Wings fan left the building booing, as Konency just barely avoided being offside on the decisive goal.
Continue to Article
January 23, 2018 10:58:pm EST