Game Date:
12/07/2017 10:30pm EST
Lines:
Carolina +1.5
San Jose -1.5

Total:
Over 5.5 (+110)
Under 5.5 (-130)
Carolina Hurricanes vs San Jose Sharks
SPF Community (Picks Against the Spread): Carolina Hurricanes 51% to San Jose Sharks 49%.
Carolina Hurricanes and San Jose Sharks
Team Tweets & News Articles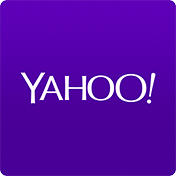 The sale of the Carolina Hurricanes could be announced as early as this afternoon. Hurricanes owner Peter Karmanos Jr. and Dallas billionaire Tom Dundon made a presentation to the executive committee of the NHL's board of governors this morning in Manalapan, Fla. Both men say the plan is to keep the Hurricanes in Raleigh, N.C., despite Dundon's ties to Texas and the fact the Houston market would be attractive to the NHL.
Continue to Article
December 07, 2017 12:56:pm EST