Game Date:
01/14/2017 4:00pm EST
Lines:
Washington St. +16.5
California -16.5

Total:
Over 136 (-110)
Under 136 (-110)
Washington State Cougars vs California Golden Bears
SPF Community (Picks Against the Spread): Washington State Cougars 46% to California Golden Bears 54%.
Washington State Cougars and California Golden Bears
Team Tweets & News Articles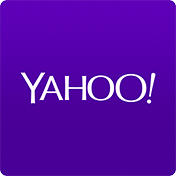 Jabari Bird overcame one of the worst shooting games of his career and made a key 3-pointer in the final minute, Charlie Moore made two free throws with 2.3 seconds remaining, and California hung on to beat Washington State 58-54 on Saturday. Ivan Rabb had 14 points and 12 rebounds despite an off-night shooting for his ninth double-double this season for the Golden Bears (13-5, 4-2 Pac-12). Rabb made just 4 of 11 shots and missed three free throws over the final 3 1/2 minutes.
Continue to Article
January 14, 2017 6:20:pm EST