Game Date:
01/11/2017 9:00pm EST
Lines:
Western Illinois +7.5
Denver -7.5

Total:
Over 140.5 (-115)
Under 140.5 (-105)
Western Illinois Leathernecks vs Denver Pioneers
SPF Community (Picks Against the Spread): Western Illinois Leathernecks 49% to Denver Pioneers 51%.
Western Illinois Leathernecks and Denver Pioneers
Team Tweets & News Articles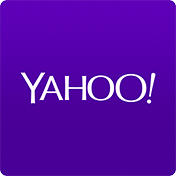 Joe Rosga scored 25 points and added a career-high nine rebounds as Denver opened up a two-game home stand with an 84-70 win over Western Illinois on Wednesday night. Daniel Amigo scored 13 points and Jake Pemberton finished with 12 points for the Pioneers (10-7, 2-2 Summit), who snapped a two-game skid. Garret Covington led Western Illinois (6-10, 3-2) with 17 points, and gave the Leathernecks a 51-49 lead on a 3-point play with 12:57 left.
Continue to Article
January 11, 2017 11:13:pm EST