Game Date:
01/05/2017 9:00pm EST
Lines:
California +10.5
UCLA -10.5

Total:
Over 155.5 (-126)
Under 155.5 (+104)
California Golden Bears vs UCLA Bruins
SPF Community (Picks Against the Spread): California Golden Bears 56% to UCLA Bruins 44%.
California Golden Bears and UCLA Bruins
Team Tweets & News Articles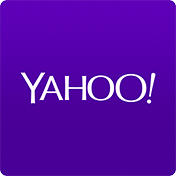 Watch T.J. Leaf play this season, and it's hard to believe the heralded UCLA freshman had a reputation for being soft early in his high school career. Leaf showed off his fearlessness and assertiveness early in the Bruins' matchup with Cal on Thursday night when he caught 7-foot-1 Kingsley Okoroh with a vicious dunk. Matched up with Cal forward Roger Moute A Bidias at the top of the key, Leaf caught his defender flat-footed, blew by him off the dribble and made a beeline for the rim.
Continue to Article
January 05, 2017 10:06:pm EST