Game Date:
12/07/2016 7:00pm EST
Lines:
Seton Hall +1
California -1

Total:
Over 134.5 (-110)
Under 134.5 (-110)
Seton Hall vs California
SPF Community (Picks Against the Spread): Seton Hall 0% to California 0%.
Seton Hall and California
Team Tweets & News Articles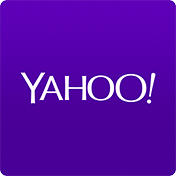 Angel Delgado scored 16 points and grabbed 12 rebounds and Seton Hall edged California 60-57 in the Pearl Harbor Invitational on Wednesday night. Desi Rodriguez scored 15 points and Khadeen Carrington had 14 points with four assists for the Pirates (7-2). Carrington tied it at 45 with just under 12 minutes to play on a 3-pointer from the right wing, which ignited a 7-0 Seton Hall run.
Continue to Article
December 07, 2016 9:36:pm EST