Game Date:
11/21/2016 8:00pm EST
Lines:
Montana St. +11
Rice -11

Total:
Over 164 (-110)
Under 164 (-110)
Montana State vs Rice
SPF Community (Picks Against the Spread): Montana State 57% to Rice 43%.
Montana State and Rice
Team Tweets & News Articles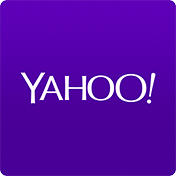 Marcus Evans scored on a layup and knocked down 3 of 4 from the free throw line, all in the final minute, as Rice held off Montana State 83-78 on Monday night. Tyler Hall drilled a 3-pointer with 1:14 left in the game to get the Bobcats within two, 77-75, but Evans answered with a layup to make it 79-75. With 20 seconds left Evans drew a foul from Quinton Everett and Montana State was whistled for a technical foul.
Continue to Article
November 21, 2016 10:45:pm EST