Game Date:
11/19/2016 6:00pm EST
Lines:
Montana -2
Washington St. +2

Total:
Over 154.5 (-110)
Under 154.5 (-110)
Montana vs Washington State
SPF Community (Picks Against the Spread): Montana 0% to Washington State 0%.
Montana and Washington State
Team Tweets & News Articles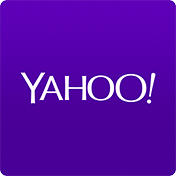 Josh Hawkinson scored a career-high 29 points and added 14 rebounds, as Washington State downed Montana 87-63 Saturday in a consolation-round game at the Paradise Jam tournament. Conor Clifford added 12 points, Malachi Flynn had 11 and Charles Callison 10 for the Cougars (3-1), who went up 41-20 by the halftime break and led by as many as 28 points in the second half. ''After taking a tough loss last night (to No. 22 Creighton), we knew we had to bounce back,'' Hawkinson said.
Continue to Article
November 19, 2016 8:45:pm EST