Game Date:
11/17/2016 2:00pm EST
Lines:
Wake Forest -10
UTEP +10

Total:
Over 158.5 (-110)
Under 158.5 (-110)
Wake Forest vs UTEP
SPF Community (Picks Against the Spread): Wake Forest 40% to UTEP 60%.
Wake Forest and UTEP
Team Tweets & News Articles
RT @UTEPWBB: Our young 🏀 squad needs your support! Donate a canned good at the UTEP Ticket Center & receive a ticket for only $2 tonight! h…
November 17, 2016 4:19:pm EST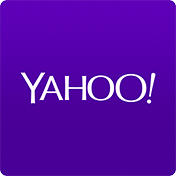 CHARLESTON, S.C. (AP) -- John Collins scored a career-high 24 points and Bryant Crawford 20 as Wake Forest cracked the century mark for the first time in eight seasons with a 103-81 victory over UTEP at the Charleston Classic on Thursday.
Continue to Article
November 17, 2016 4:02:pm EST
RT @UTEP_MBB: The Miners take on Wake Forest in the Charleston Classic today at 11:30 a.m. Mountain time! Watch link here ...
https://t.co/
…
November 17, 2016 7:46:am EST