Game Date:
11/11/2016 10:00pm EST
Lines:
South Dakota St. +11.5
California -11.5

Total:
Over 144 (-108)
Under 144 (-108)
South Dakota State vs California
SPF Community (Picks Against the Spread): South Dakota State 0% to California 0%.
South Dakota State and California
Team Tweets & News Articles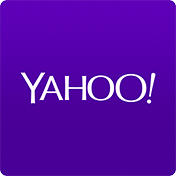 Yann Hufnagel returned to the bench as a Nevada assistant for his first formal game Friday night since being fired by California late last season amid allegations of sexual harassment. In a short interview with The Associated Press during the Wolf Pack's warmups to face Saint Mary's in the season opener, Hufnagel expressed how appreciative he is to be back in the game and he still roots for the entire Cal program. The dismissal of Hufnagel in Berkeley made for a major distraction just before coach Cuonzo Martin's No. 4-seeded Golden Bears - the program's highest seed in school history - opened the NCAA Tournament against No. 13 Hawaii, which pulled off a 77-66 first-round South Regional upset in Spokane, Washington.
Continue to Article
November 11, 2016 11:54:pm EST