Game Date:
11/11/2016 9:00pm EST
Lines:
Western Illinois +18
Kansas St. -18

Total:
Over 138.5 (-108)
Under 138.5 (-108)
Western Illinois vs Kansas State
SPF Community (Picks Against the Spread): Western Illinois 0% to Kansas State 0%.
Western Illinois and Kansas State
Team Tweets & News Articles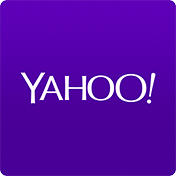 Barry Brown had 11 of his 18 points in the first half, and Kansas State opened the season with an 82-55 win over Western Illinois on Friday night. At one point in the first half, Brown had as many points as Western Illinois with at 11 apiece. Xavier Sneed and Wesley Iwundu added 17 points each for Kansas State while Garret Covington was the high man for Western Illinois with 17 points as well.
Continue to Article
November 11, 2016 11:26:pm EST