Game Date:
10/10/2019
8:00pm EST
Lines:
Washington +1.5
Nashville -1.5

Total:
Over 6 (-110)
Under 6 (-110)
Community Picks: Washington 41% vs Nashville 59%
Washington and Nashville Thread
Team Tweets & News Articles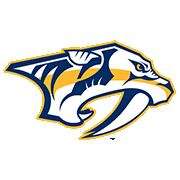 Well, at least you can't say the start to this Sharks season isn't interesting. After rumors that Patrick Marleau could return to the South Bay were ultimately shut down, the franchise's all-time goals and points leader is re-joining the Sharks, the team announced Tuesday afternoon ahead of their game against the Nashville Predators. Marleau's return certainly is a polarizing one.
Continue to Article
October 08, 2019 6:48:pm EST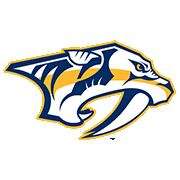 Welcome home, Patrick Marleau. After months of speculation and rumors, the Sharks agreed to bring the veteran forward back to the Bay, general manager Doug Wilson announced Tuesday before the Sharks' game against the Nashville Predators. The deal reportedly is for one year, $700K, per TSN's Pierre LeBrun Marleau was drafted by the Sharks in 1997 and played the first 19 years of his career in teal before leaving for the Toronto Maple Leafs after the 2016-17 season.
Continue to Article
October 08, 2019 5:58:pm EST
The only thing better than winning a title on your home floor is quieting a crowd on the road to close out the season. The Mystics have the chance to do the latter Tuesday evening when they take the court for Game 4 of the WNBA Finals with a commanding 2-1 lead over the Connecticut Sun in the best-of-five series. Elena Delle Donne and the 'Stics know they want to close out their historic season and their neighbors in the District of Columbia are lending their support before the big game.
Continue to Article
October 08, 2019 11:02:am EST