Game Date:
09/12/2019
3:45pm EST
Lines:
Pittsburgh +1.5
San Francisco -1.5

Total:
Over 8.5 (-105)
Under 8.5 (-115)
Community Picks: Pittsburgh 0% vs San Francisco 0%
Pittsburgh and San Francisco Thread
Team Tweets & News Articles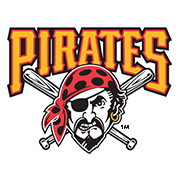 Through a long, losing season, the Pittsburgh Pirates have learned to celebrate each other for even the small accomplishments and try to push forward from the times of turmoil — like this week's embarrassing clubhouse fight between a pair of relief pitchers. Felipe Vázquez earned his 27th save two days after punching Kyle Crick in the clubhouse as the Pirates beat the San Francisco Giants 6-3 on Wednesday night. Pittsburgh got a welcome lift after Crick required season-ending finger surgery Tuesday following the scrap with Vázquez before Monday's win, which prompted a team meeting.
Continue to Article
September 12, 2019 1:32:am EST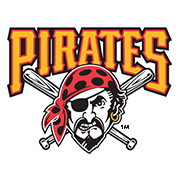 Matt Olson keyed a four-run, sixth-inning rally with a two-run double, and the Oakland Athletics handed the Houston Astros their second consecutive home loss, prevailing 5-3 victory Wednesday. The Athletics sliced their deficit in the American League West to 8 1/2 games and prevented the Astros from lowering their magic number to clinch the division to six. Houston last dropped back-to-back home games on June 26-27 against the Pittsburgh Pirates.
Continue to Article
September 12, 2019 12:44:am EST