Game Date:
09/10/2019
6:40pm EST
Lines:
New York -1.5
Detroit +1.5

Total:
Over 11 (-110)
Under 11 (-110)
Community Picks: NY Yankees 0% vs Detroit 0%
NY Yankees and Detroit Thread
Team Tweets & News Articles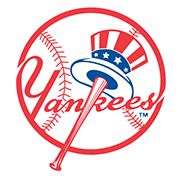 Pete Alonso hit two solo shots Monday night to close in on baseball's single-season rookie home run record, and the New York Mets beat the visiting Arizona Diamondbacks 3-1 in the opener of a pivotal four-game series. The Mets (73-70), who began the day four games behind the Chicago Cubs in the race for the second National League wild card, snapped a two-game losing streak. The Diamondbacks (75-69), who entered Monday 1 1/2 games back of the Cubs, lost their second straight and fell for just the third time in 14 games.
Continue to Article
September 09, 2019 10:39:pm EST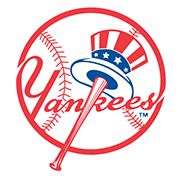 With the Boston Red Sox battling for their playoff hopes, there was only one man they could call upon to inspire the team to victory: David Ortiz. In his first public appearance since getting shot, Ortiz threw out the first pitch at Fenway Park prior to Monday's game against the New York Yankees. Ortiz, 43, received raucous cheers from the Fenway faithful as he took the field.
Continue to Article
September 09, 2019 7:16:pm EST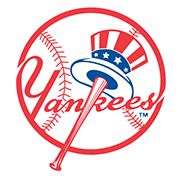 Shortly after the slumping Boston Red Sox lost 10-5 to the New York Yankees on Sunday night, the team fired Dave Dombrowski, their president of baseball operations. Dombrowski led the Red Sox to a historic 108-win season and a World Series title in 2018, so he'll likely have plenty of opportunities going forward. Until new hires can be made, the Red Sox will now be run by a committee containing, among others, three male assistant general managers, and, for the first time ever, a woman.
Continue to Article
September 09, 2019 10:07:am EST