Game Date:
08/11/2019
1:10pm EST
Lines:
Atlanta -1.5
Miami +1.5

Total:
Over 9 (-110)
Under 9 (-110)
Community Picks: Atlanta 47% vs Miami 53%
Atlanta and Miami Thread
Team Tweets & News Articles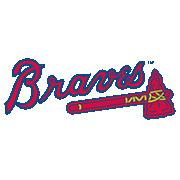 The mess in the Atlanta Braves clubhouse made by a punctured fire extinguisher has been cleaned up before Sunday's series finale at Miami. The damage occurred when Braves reliever Sean Newcomb kicked a garbage can in anger after giving up the winning run in the 10th inning of Saturday night's ugly 7-6 loss to the Marlins. The metal garbage can hit the fire extinguisher hanging nearby on the tunnel wall between the dugout and clubhouse, and chemical dust began to spew.
Continue to Article
August 11, 2019 11:38:am EST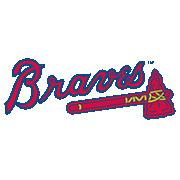 The New York Mets rallied for an incredible 7-6 win over the Washington Nationals in MLB on Friday. Trailing by three runs entering the bottom of the ninth, Todd Frazier launched a towering, three-run homer just inside the left-field foul pole off Nationals closer Sean Doolittle to tie the game at Citi Field. After a couple of Mets reached base, Michael Conforto hit a two-out, line-drive single off Doolittle for the walk-off hit.
Continue to Article
August 10, 2019 2:01:am EST