Game Date:
06/14/2019
8:40pm EST
Lines:
San Diego +1.5
Colorado -1.5

Total:
Over 12 (-120)
Under 12 (+100)
Community Picks: San Diego 46% vs Colorado 54%
San Diego and Colorado Thread
Team Tweets & News Articles
Following is a summary of current sports news briefs. Raptors take second crack at title in Warriors' Oakland farewell The Toronto Raptors hope to celebrate the closing of Oracle Arena with a party of international magnitude when they take a second shot at the championship Thursday night in Game 6 of the NBA Finals against the Golden State Warriors. The Raptors were two minutes away from securing Canada's first-ever NBA title Monday in Game 5 before falling victim to a barrage of 3-pointers from Klay Thompson and Stephen Curry in a 9-2 finish that was historic on at least two levels.
Continue to Article
June 13, 2019 12:57:am EST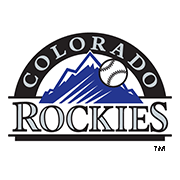 Steven Matz did his best to convince New York Mets manager Mickey Callaway that the team's top three starters are now a fab four. Matz struck out 10, tied a career-high by throwing 120 pitches and earned the win as the Mets beat the Colorado Rockies, 5-3. ''He's been a big part of a big four, there's no doubt in my mind,'' Callaway said.
Continue to Article
June 09, 2019 12:13:am EST