Game Date:
06/14/2019
7:10pm EST
Lines:
Pittsburgh +1.5
Miami -1.5

Total:
Over 8.5 (-115)
Under 8.5 (-105)
Community Picks: Pittsburgh 53% vs Miami 48%
Pittsburgh and Miami Thread
Team Tweets & News Articles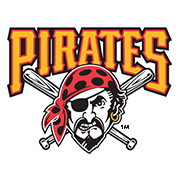 One year after he was left off Atlanta's postseason rotation, Julio Teheran has re-emerged as a reliable leader on a young staff. Teheran's roll of superb starts is a big reason the Braves are back in first place in the NL East. Josh Donaldson drove in the tie-breaking run in Atlanta's five-run fifth inning to win his rematch with Joe Musgrove, Teheran allowed only one earned run and the Braves beat the Pittsburgh Pirates 6-5 on Thursday to complete a four-game sweep.
Continue to Article
June 13, 2019 5:32:pm EST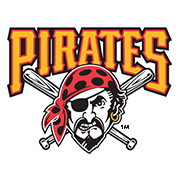 Quinn Priester picked up a dry-erase marker and jotted a couple of notes to himself on his bedroom mirror before his final season of high school baseball, something to provide a little extra nudge to get through the drudgery of a northern Illinois winter. Priester let himself wipe away the first directive after the Pittsburgh Pirates selected the big-armed 18-year-old from the Chicago suburbs in the first round of last week's draft. It's a path Priester insists he's ready for.
Continue to Article
June 12, 2019 4:05:pm EST