Game Date:
05/15/2019
10:10pm EST
Lines:
San Diego +1.5
Los Angeles -1.5

Total:
Over 7.5 (-125)
Under 7.5 (+105)
Community Picks: San Diego 58% vs LA Dodgers 42%
San Diego and LA Dodgers Thread
Team Tweets & News Articles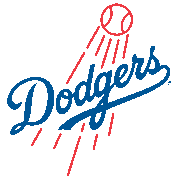 Joc Pederson and Cody Bellinger hit home runs and the Los Angeles Dodgers remained undefeated in Clayton Kershaw's starts this season after a 6-3 victory Tuesday over the visiting San Diego Padres. Pederson went deep in the third inning, his 13th of the season, and Bellinger homered in the fourth for his first home run since April 28, giving him 15 on the year. While Kershaw improved to 3-0, the Dodgers are now 6-0 when he takes the mound.
Continue to Article
May 15, 2019 12:58:am EST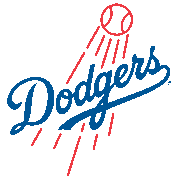 Los Angeles Dodgers pitcher Julio Urias was arrested for domestic battery Monday night.
Continue to Article
May 14, 2019 11:55:am EST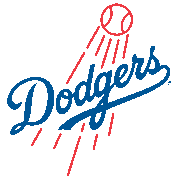 Gerardo Parra broke up the no-hitter with one out in the eighth inning with a ground-rule double to left-center field. Dodgers starter Hyun-Jin Ryu has held the Nationals hitless through seven innings on Sunday afternoon in Los Angeles. The Dodgers' offense has provided Ryu with two runs of support.
Continue to Article
May 13, 2019 12:53:pm EST